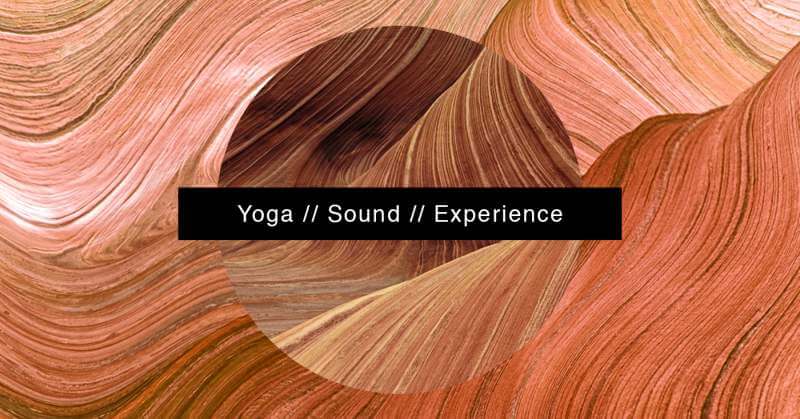 Yoga & Sound Journey Meditation
Electronic vibrations and organic beats fuse together to create frequencies that promote your body's natural regeneration. Samples from the everyday noise of Berlin are warped into soothing melodies, harmonized by the introduction of instruments played live.

We flow through yogic practices, including breathing exercises, postures and mudras, designed to harmonize body, mind and spirit. Breathing, converged with gentle movement, to activate and balance your energy. Followed by an extended savasana, guiding you into deep relaxation, carried by sound and calming voice, instilling a sense of internal peace and presence.
 
This experience focuses on the harmony between flow of body, breath, and music. The goal of this session is to achieve inner tranquility, and a heightened sense of awareness; the ability to observe and let go of negativity. 
Our beautiful studio is open to anyone seeking, self-experience, comfort, connection; we cater to all yoga experience.
Everybody is welcome, we're body positive and queer friendly.
Our currency is karma; there is no fee to participate! However, if you enjoy the session and can afford to contribute toward the equipotent and setup costs, then we will gladly accept your donation.